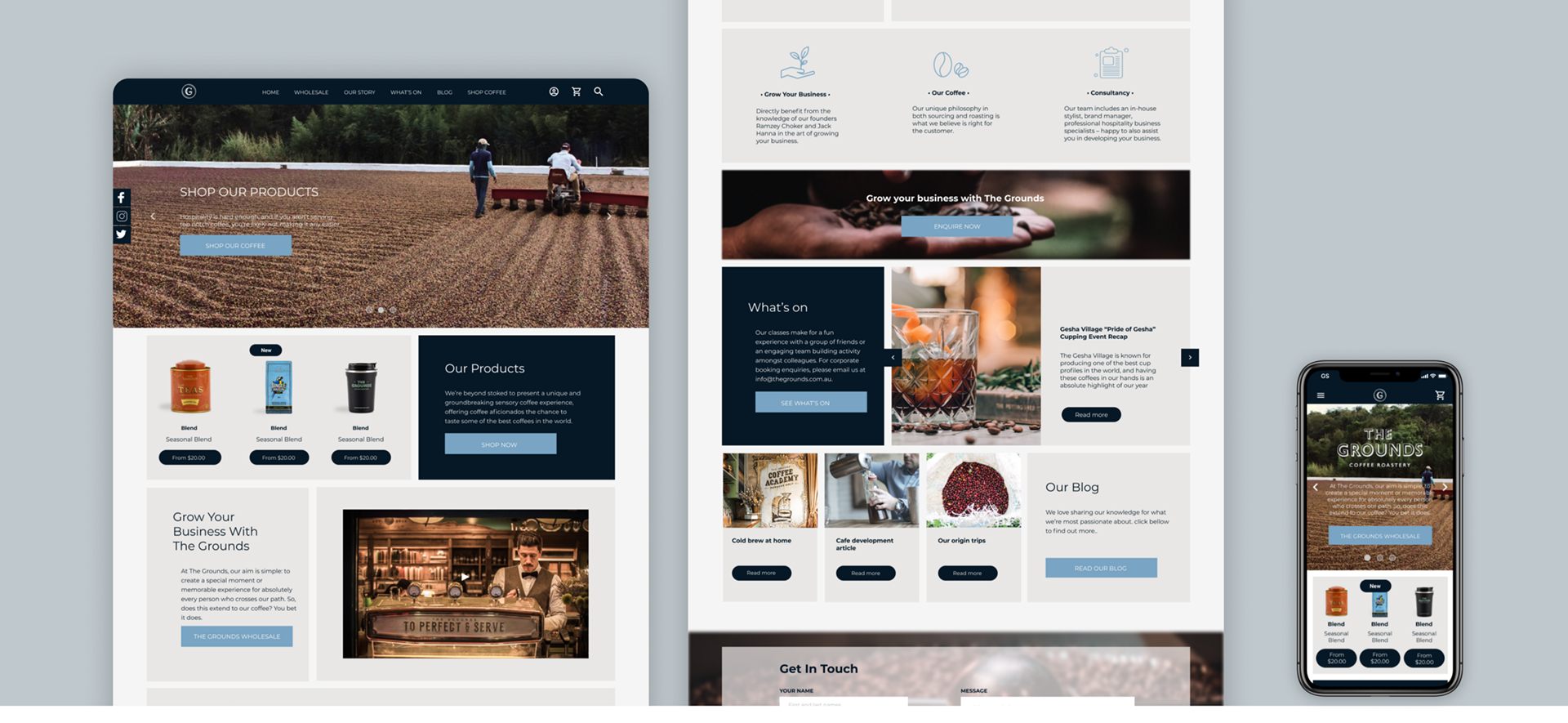 As a team of 2 we worked from research to design delivery in 6 weeks following the steps of understanding business needs, identifying target audience and analyzing their needs, proposing design strategies based on synthesized insights, and constructing the prototype.
Uncovering the problem

"I'd rather go into the store generally, so that I can smell the beans and speak to the barista to gauge their knowledge."
1. Retail customers don't have a lot of confidence in whether they'll like the coffee beans they purchase online by reading the product descriptions — different user types need different info to make a judgement
2. It's difficult for wholesale customers to tell whether The Grounds is a supplier they can trust and what to expect once they partner up with The Grounds.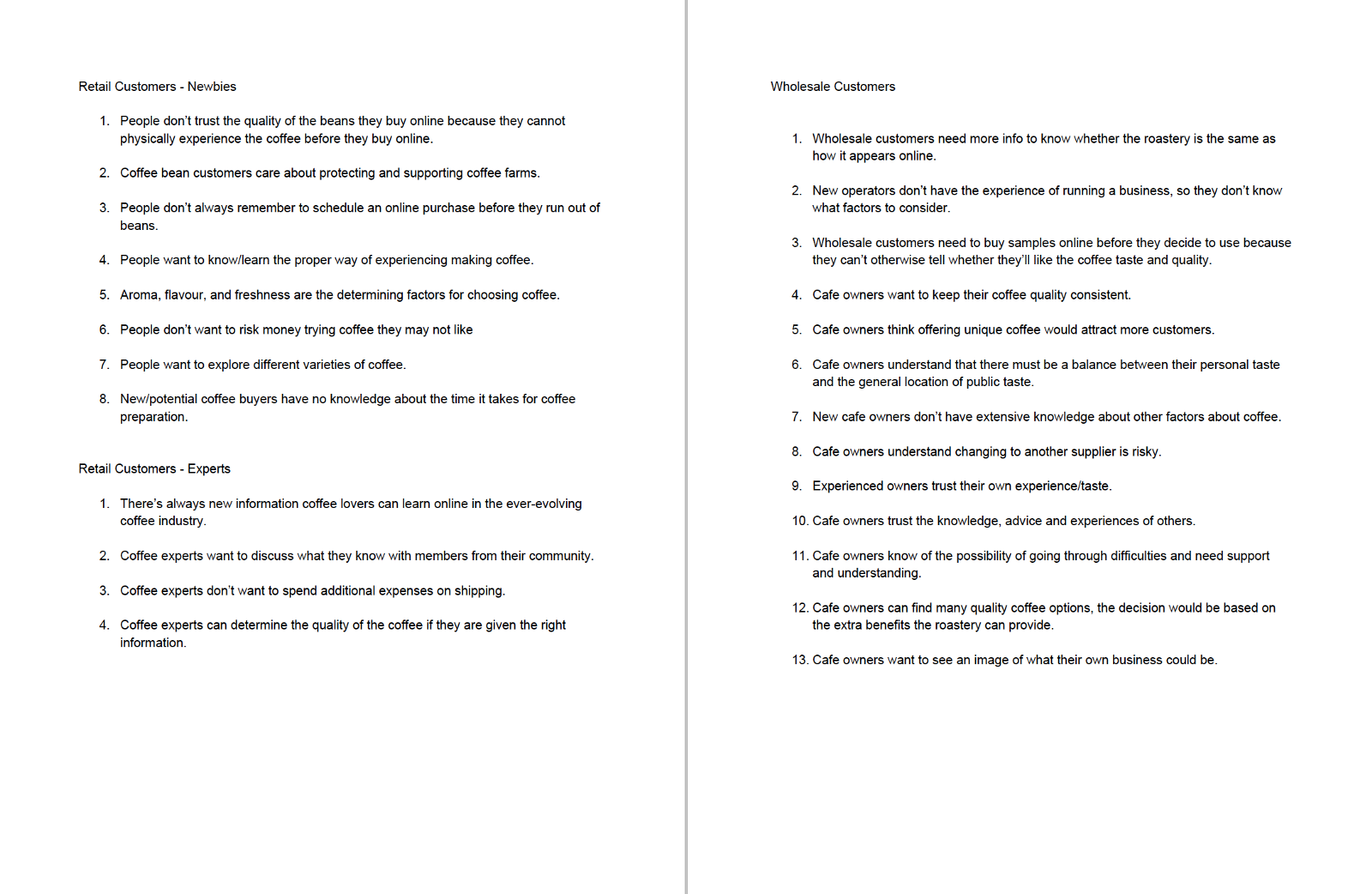 The users — who they are & what they need
After interviewing (and surveying) retail coffee consumers and cafe owners as wholesale customers, we were able to identify who our users are and what they need.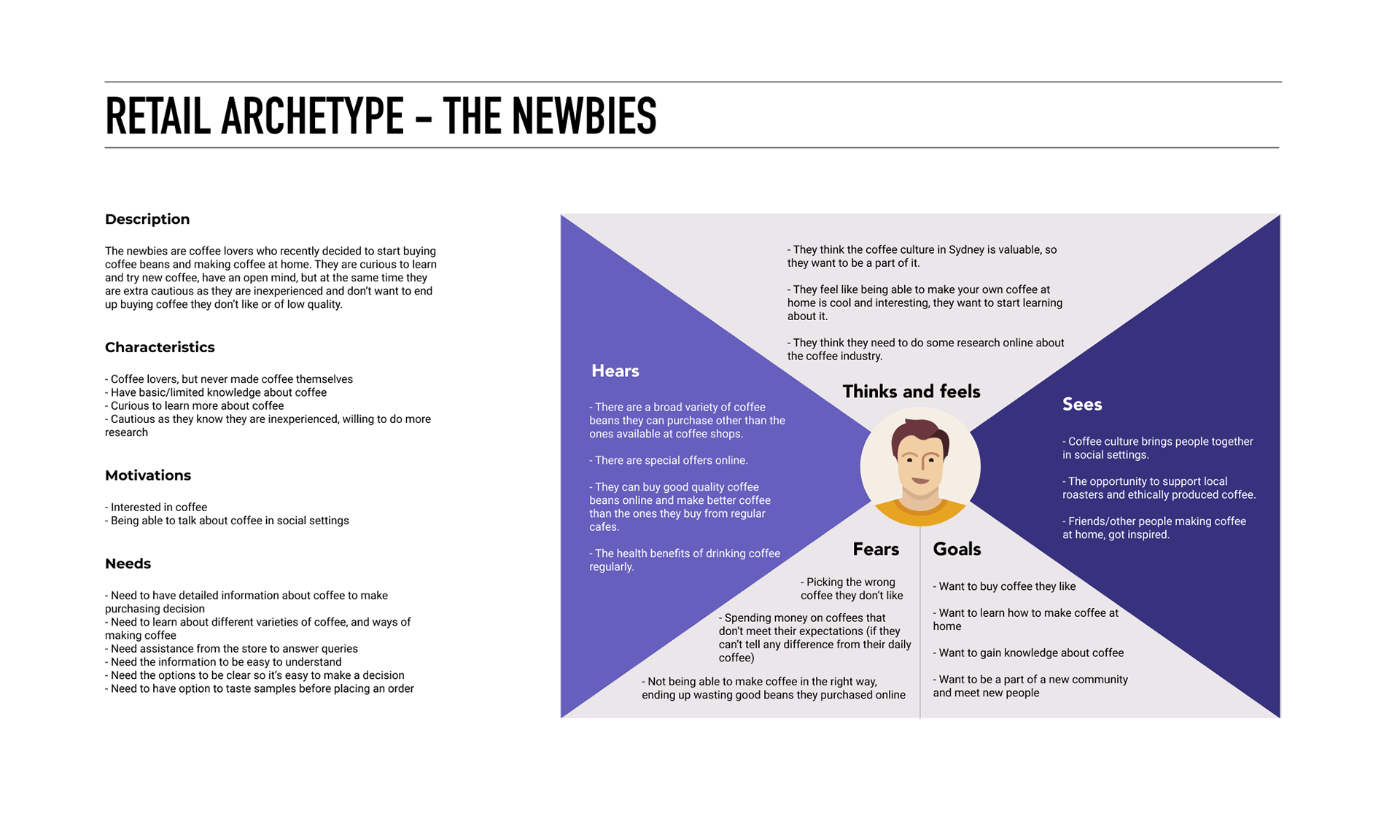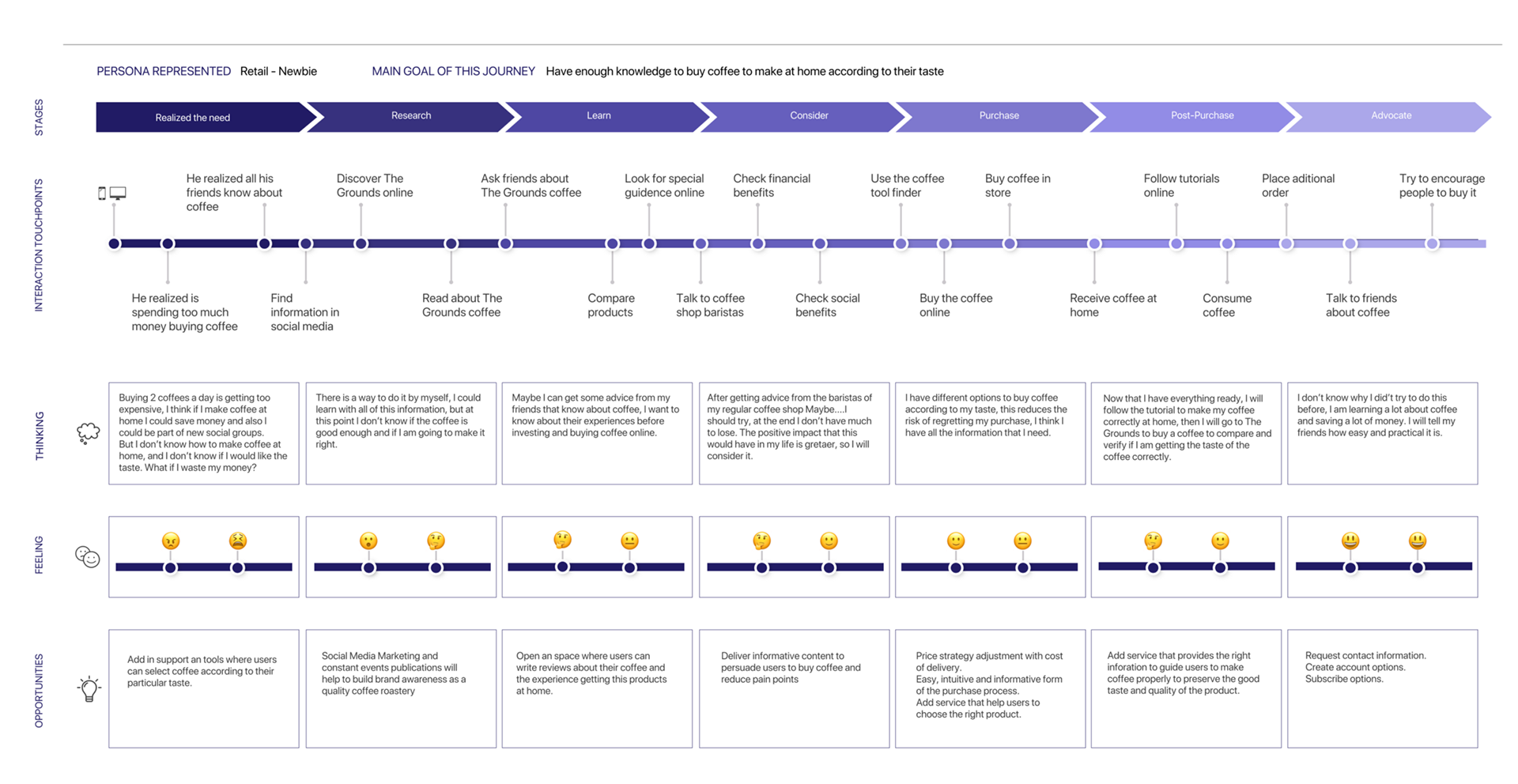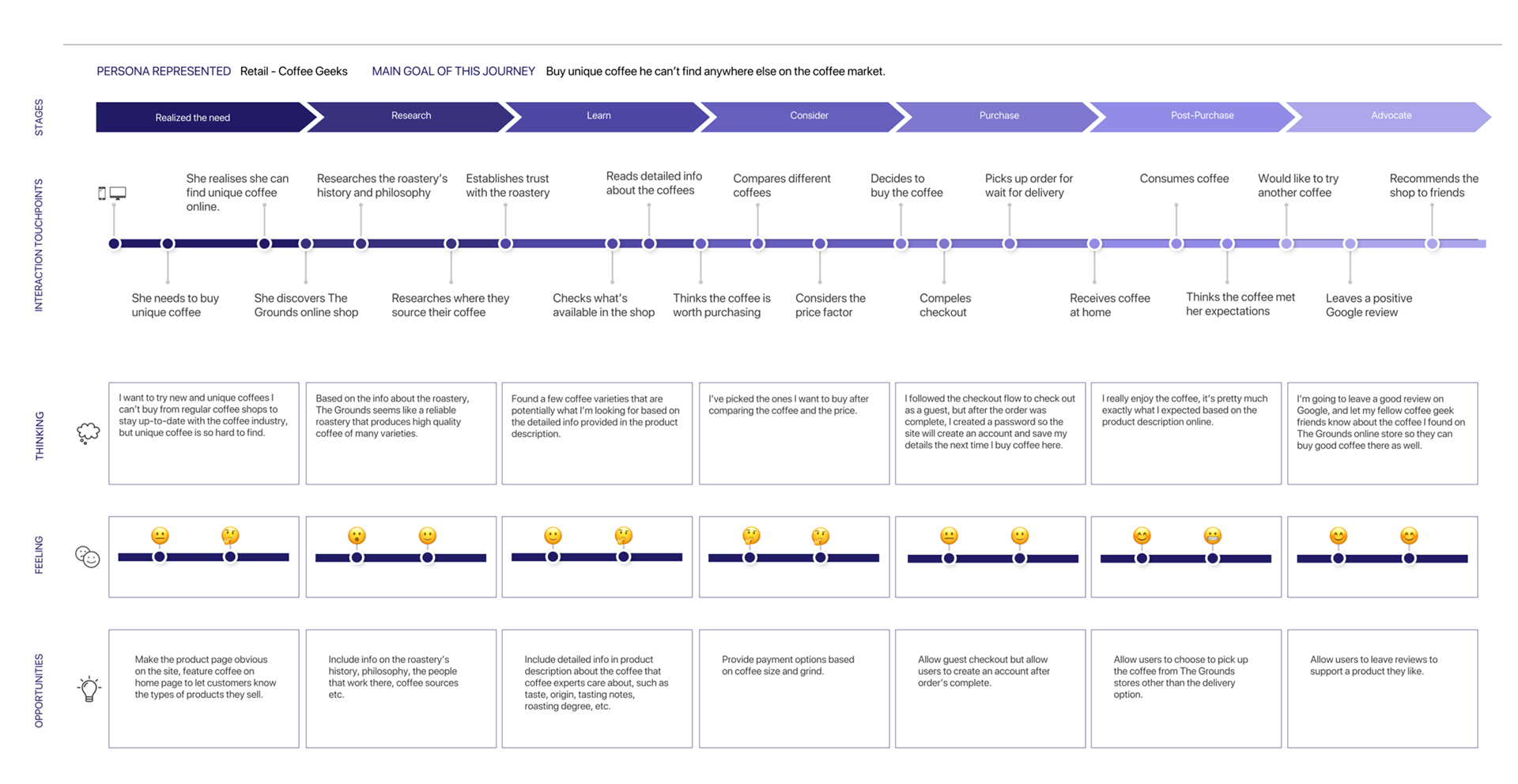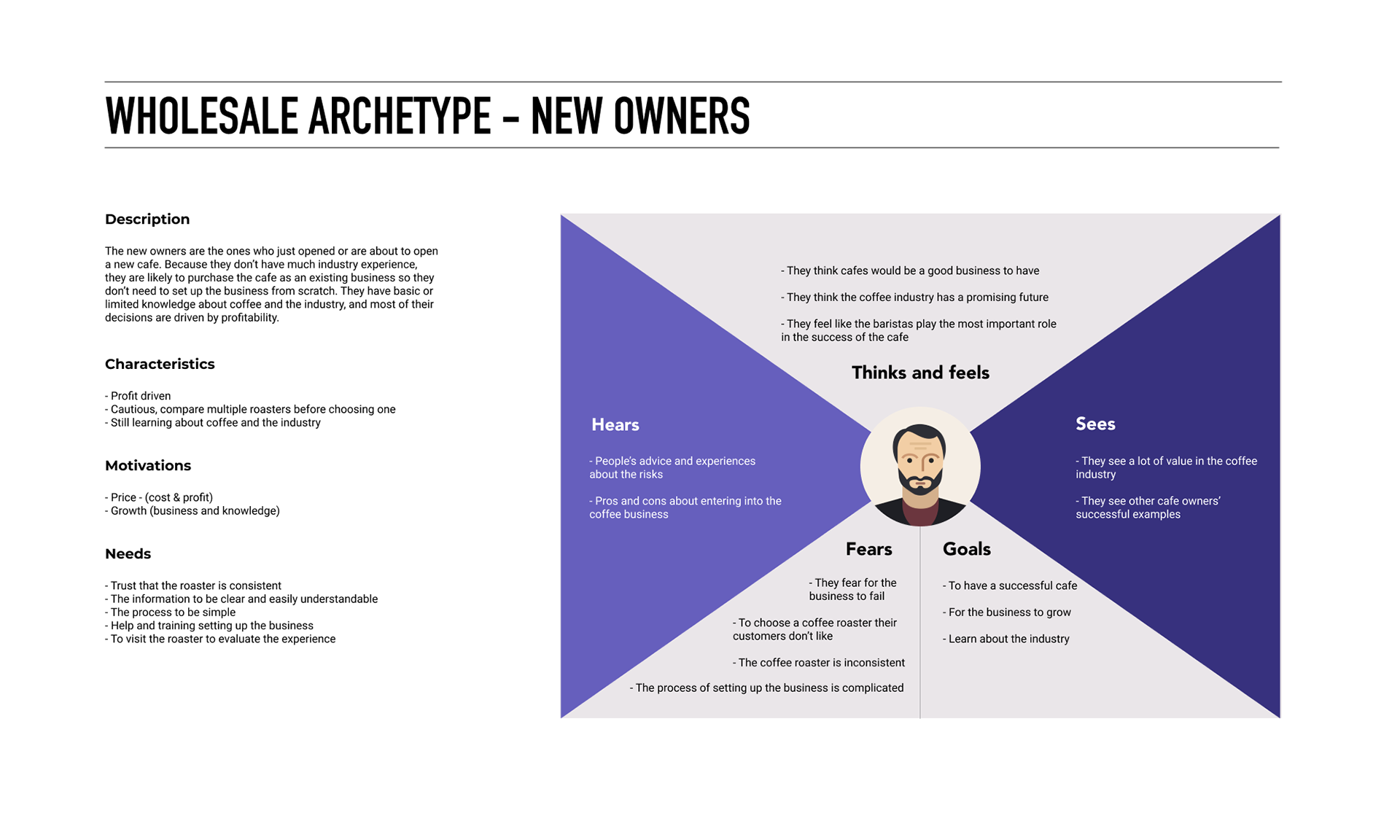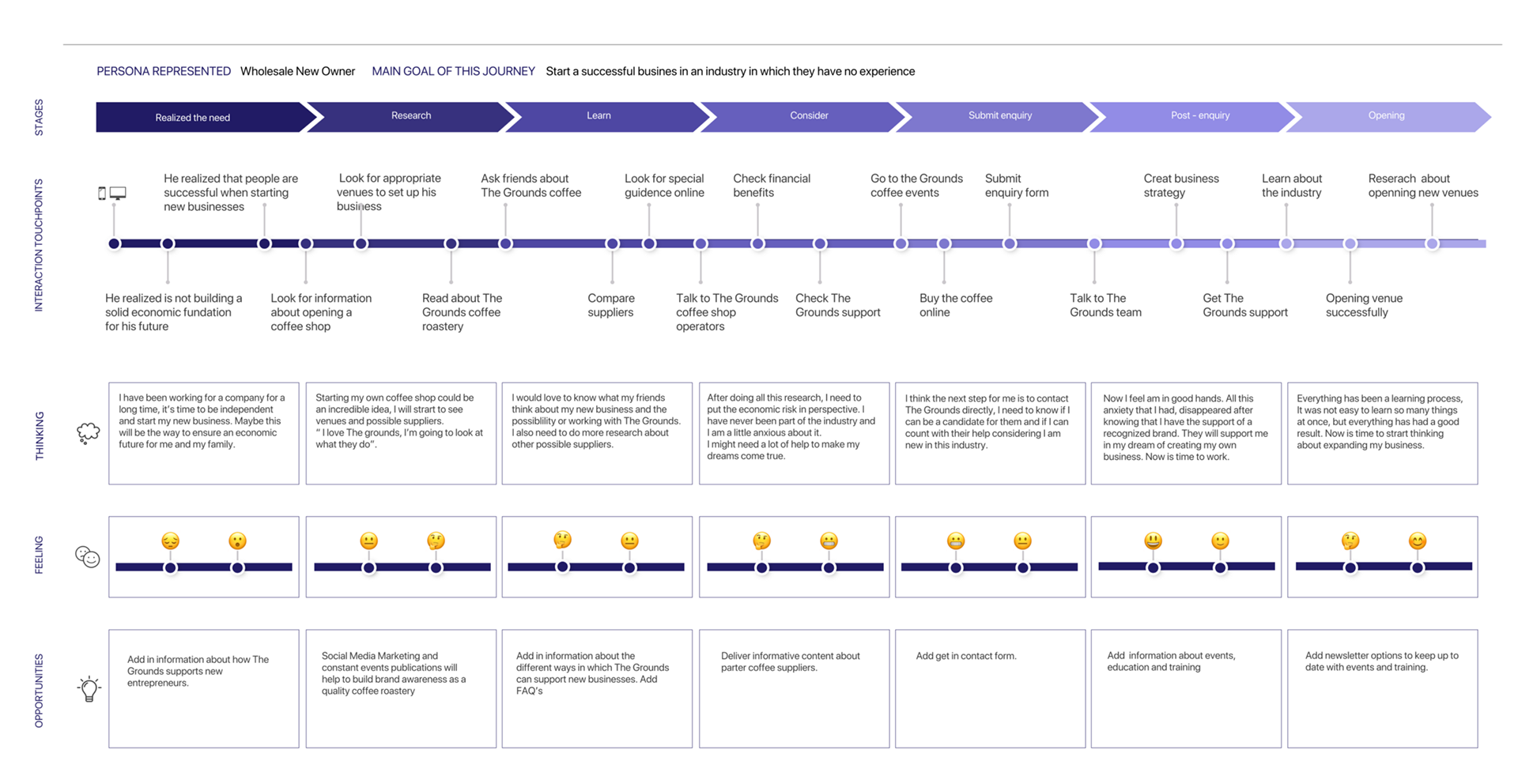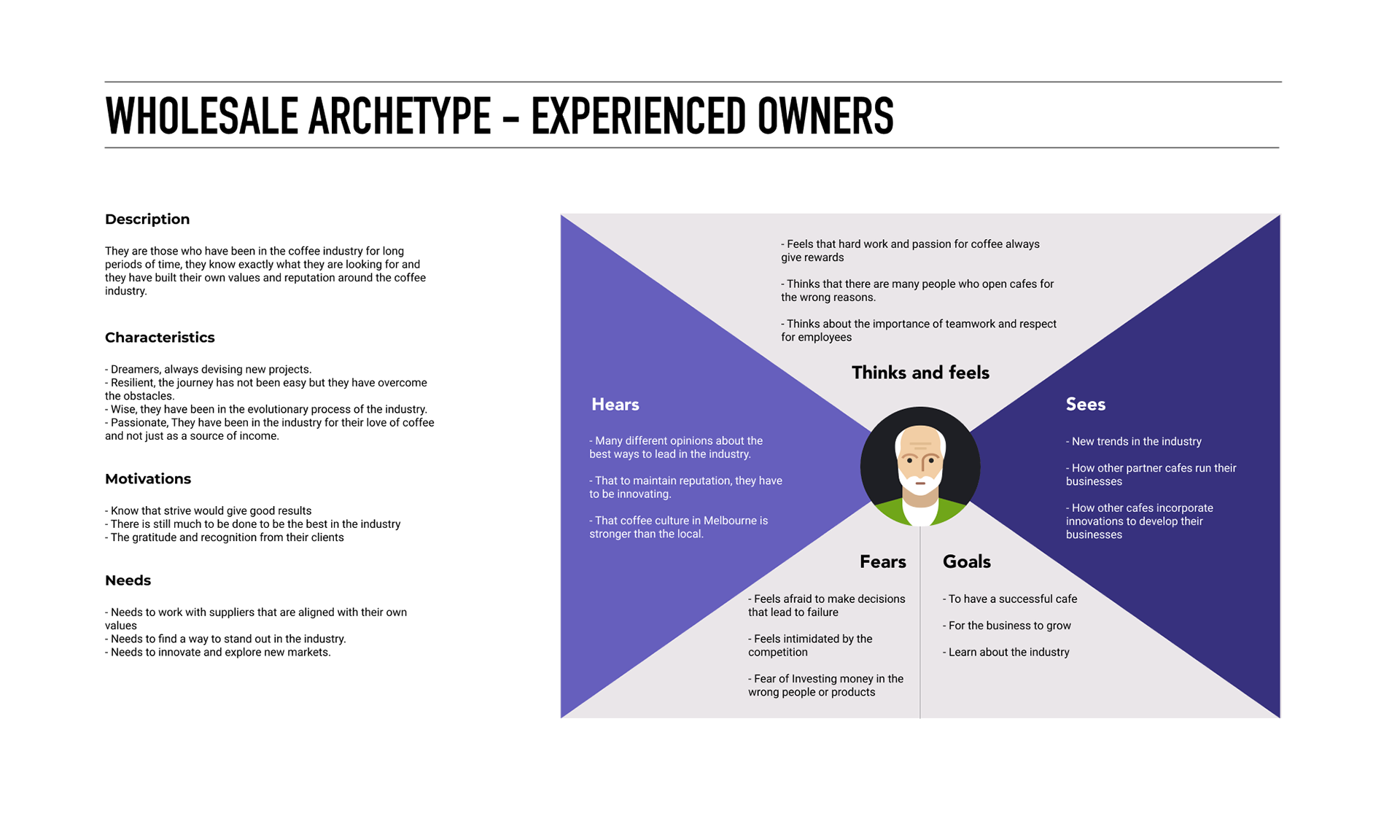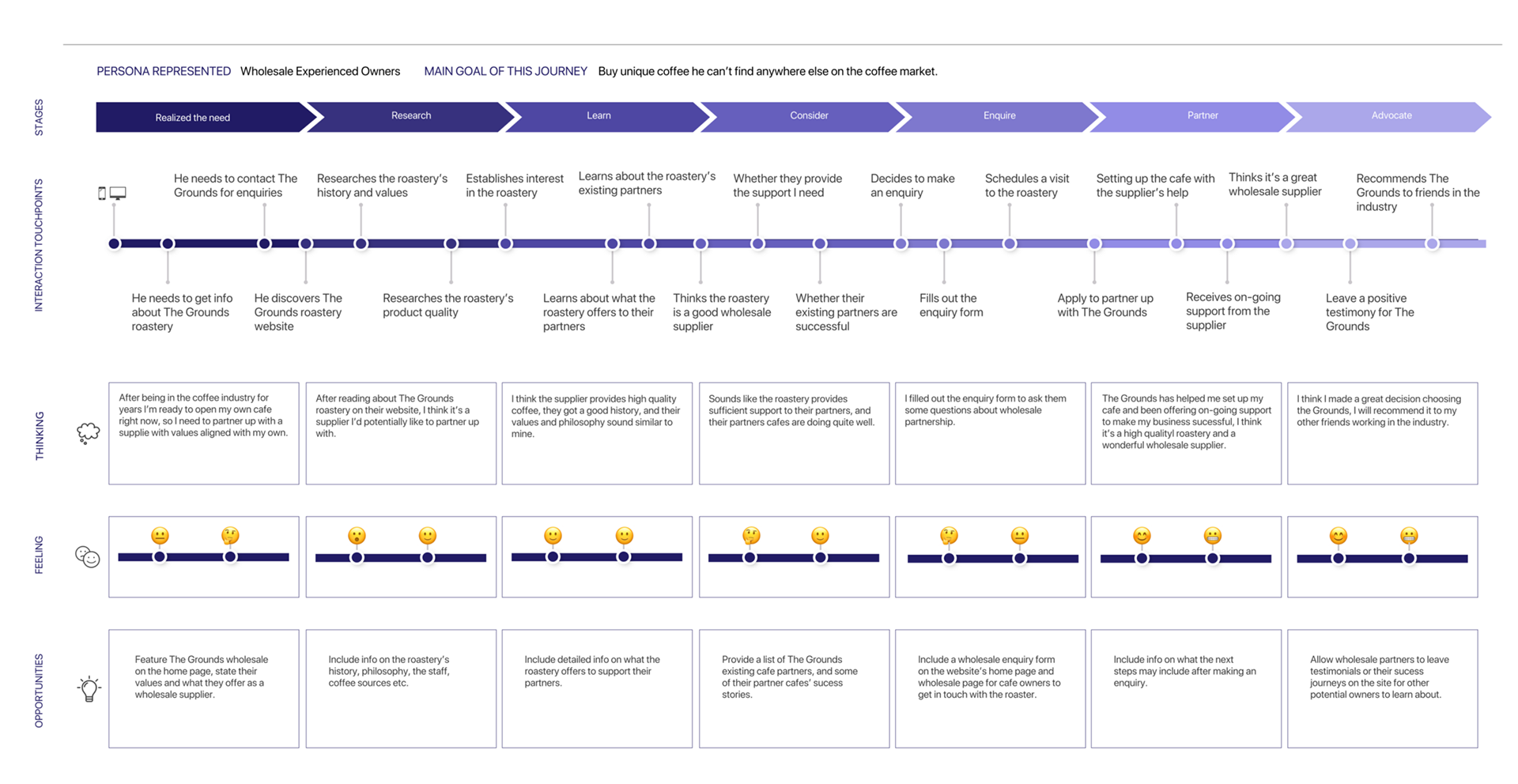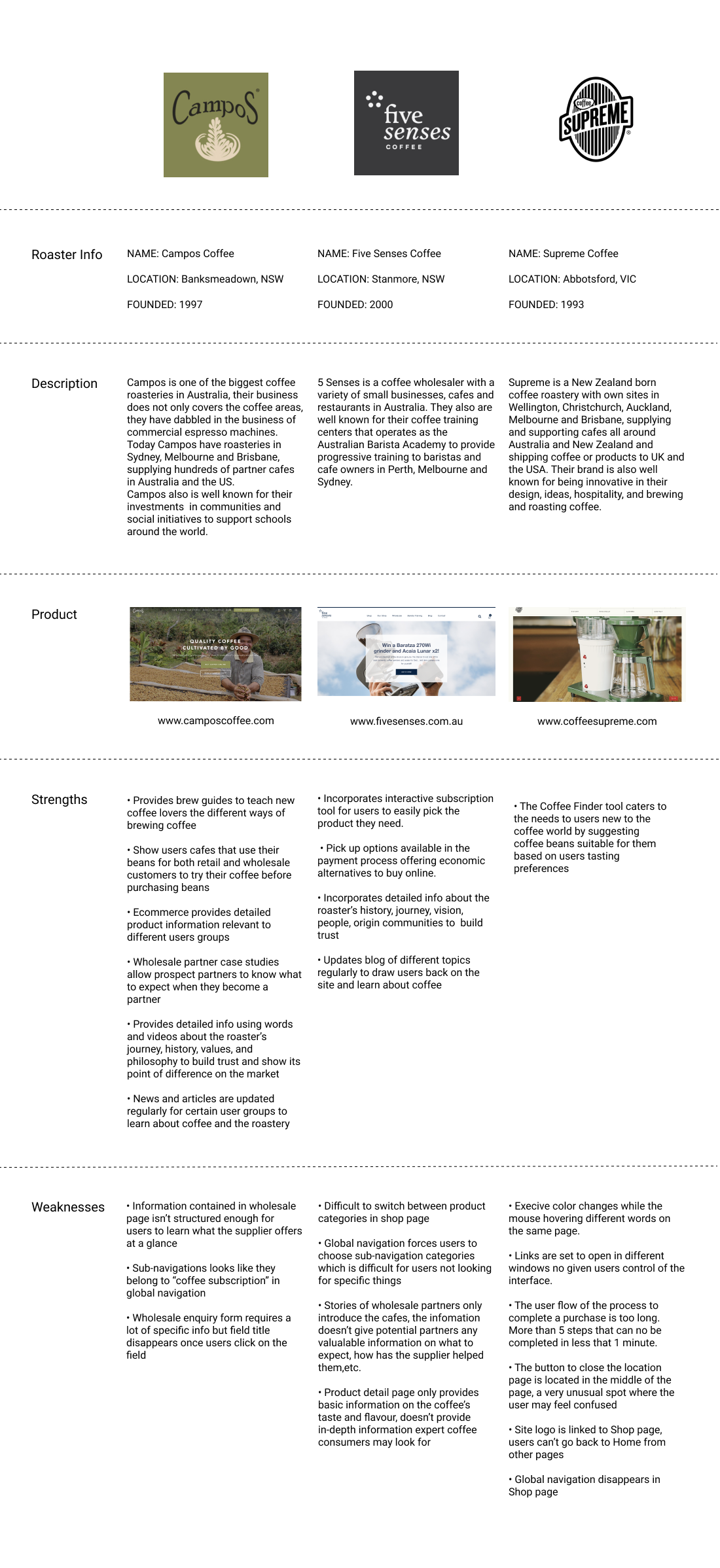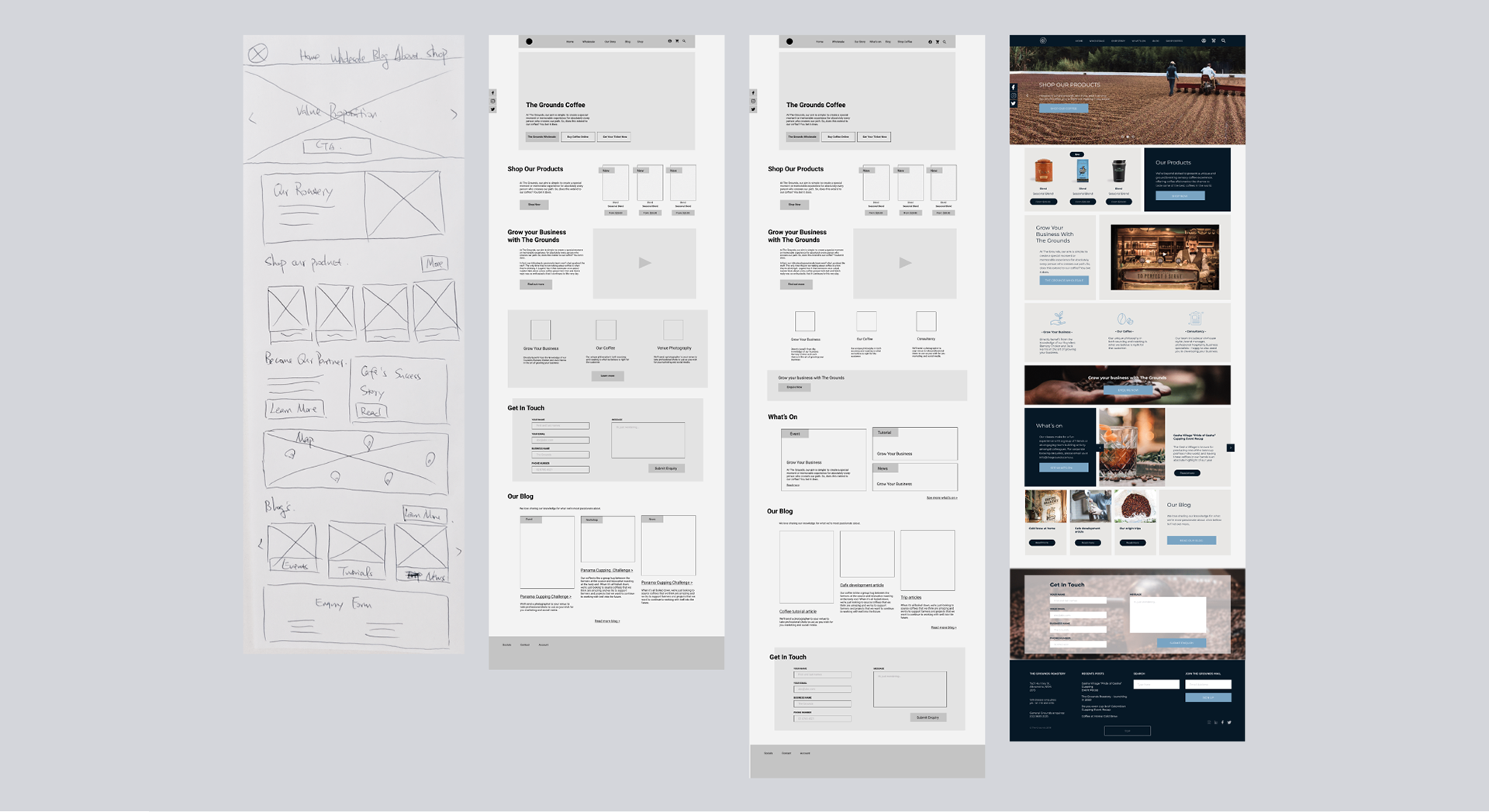 Design solution
Site rebranding to keep the visual style of the site independent with its own personality but consistent with The Grounds' family. 
1. Incorporate different types of content in the site's e-commerce that are of interest to both experienced and inexperienced customers.
2. Provide purchasing guidance to assist inexperienced customers in making purchasing decisions.
3. Restructure wholesale page content to help potential partners understand what to expect.